We are lucky to have a team of industry experts from all over the world, that have given us their time and mentorship in order to make Puerto Rico's fashion manufacturing circular.
Dyanis is a creative strategy consultant with over fifteen years of experience. For the past five years Dyanis has been advocating for the cultural and creative industries as key contributors to economic development. In 2012 she completed her thesis, "Designing Sustainability into Creative Economies", and co-founded the Creative Economy Initiative in her home country Puerto Rico. She is an author and a partner at Creatives Mean Business.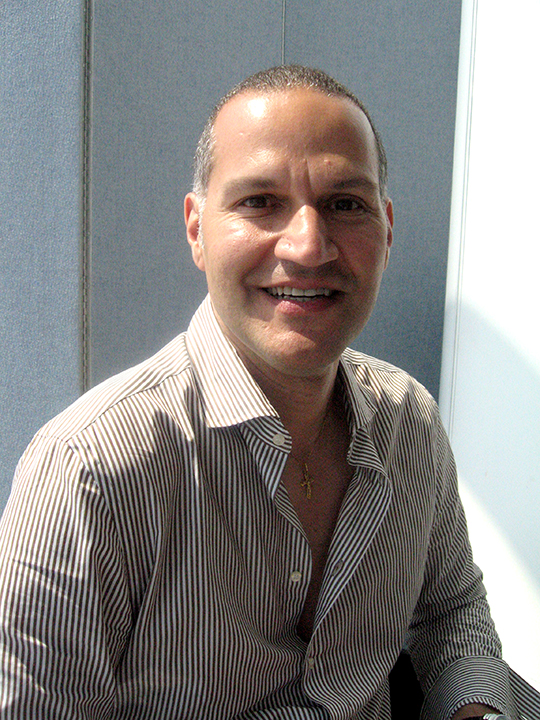 Prof. Eric Ramirez is the Chairperson and Assistant Professor in the Textile Surface Design Department at the Fashion Institute of Technology. He designs in various areas of the textile and related fields, especially textiles prints for fashion apparel and home furnishings, such as: children's, woman's wear and menswear, bed sheet, upholstery fabrics, dinnerware, tabletop, bathroom products. Ramirez continues as well to work on his fine art paintings.
Gregory is Va Bien Lingerie's Creative Director working with his mother and father to continue the family tradition of making every woman who wears Va Bien look and feel special with each piece they create. Va Bien Lingerie is designed in New York City and has been manufactured in Puerto Rico for over 20 years.
Founder of & SonsGarment Co. a boutique, artisan label focusingonly on shirts of the highest quality and made to the highest standards.Patrick Williams has many years of experience with LeviStrauss and Co. and prioritizes customer satisfaction built on quality,durability and sustainability.
Shortly after starting her label Study NY, Tara St James, the founder and designer, focused on educating the next generation of designers on the importance of sustainability in design. Tara has taught as a part of FIT's Sustainability Certificate, and has critiqued and lectured at Parsons, Pratt and FIT. Currently Tara is working as Production Coordinator and Research Fellow in the Sustainable Strategies Lab for Pratt's Brooklyn Fashion + Design Accelerator.
Founder of Mariem slow-fashion footwear brand based between New York and Puerto Rico. Our studio and machine room is located in Williamsburg, Brooklyn. Karla is currently a product development whiz at contemporary shoe brand Isa Tapia.
An advocate and creative community catalyst in Puerto Rico, where she served on the Council for the Creative Industries, Michelle has dedicated the last three years to leading a design development initiative as the founder of Puerto Rico Diseña. Her career is distinguished by a unique combination of disciplines from International Development to Television Entertainment having worked for the Inter-American Development Bank, the Multilateral Investment Fund, and for media giants HBO and Discovery Networks.